Desinstala estas 182 apps: son inseguras y peligrosas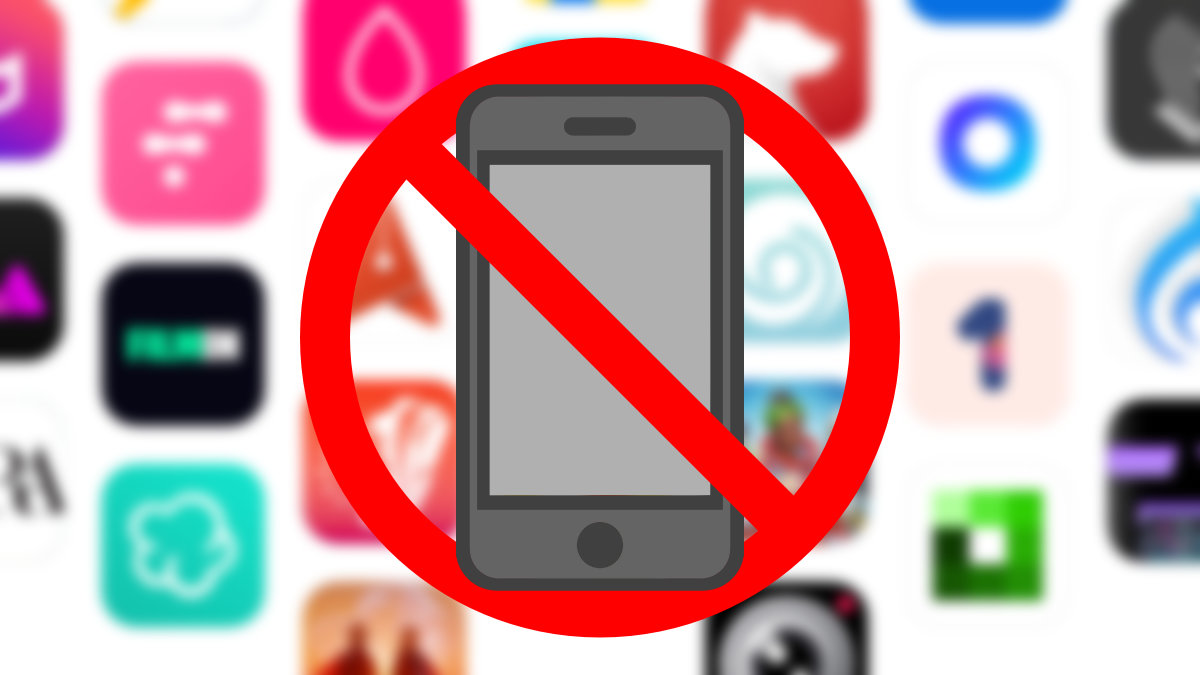 Hay un largo listado de apps que están consideradas como peligrosas e inseguras, pero no por problemas de seguridad como virus o malware, sino porque han sido reportadas en algún momento como potencialmente peligrosas para los niños que las utilizan a través de las tiendas.
Es decir, que a través de las tiendas de apps donde es posible descargar estas apps, existen valoraciones que inciden en el riesgo que supone su utilización por parte de los más pequeños de la casa. Todas las que mencionaremos tienen al menos alguna reseña que así lo indican.
Consigue el Huawei Watch GT 4 con regalo gracias a este cupón: AHWGT4ELGRUPO
Lo que este listado muestra son aplicaciones no del todo seguras para ser usadas por niños, ya que puede resultan peligrosas en algún momento, lo recomendable es que los niños no las usen y las desinstalen, o que las usen con supervisión adulta si es estrictamente necesario.
Y atento porque algunas aplicaciones son populares y las usamos en nuestro día a día, pero no vemos el riesgo que entrañan y que han descrito algunos padres en las tiendas donde es posible descargarla, sin ir más lejos, la app WhatsApp es una de ellas, pero no es la única.
¿Y qué dicen de WhatsApp? Los reportes afirman que hay personas que reciben mensajes inapropiados de personas aún hayas podido mejorar los ajustes de privacidad de WhatsApp para disponer de una app más segura, o que también que es fácil compartir contenido de adultos que puede estar al alcance de cualquier niño.
Este último es el motivo más repetido sobre la app y la consecuencia de aparecer. A continuación, te mostramos el listado completo de aplicaciones que contienen al menos 1 comentario que indica que no sería recomendada para niños según The App Danger Project:
Whisper.
Gacha Life.
MeetMe: Chat & Meet New People.
Chatous.
Yubo: Chat, Play, Make Friends.
Plenty of Fish Free Dating App.
SKOUT - Meet, Chat, Go Live.
Whisper - Share, Express, Meet.
Monkey.
HOLLA - Live Random Video Chat.
Hoop - Make new Friends.
Wink - make new Friends.
Meet24 - Love, Chat, Singles.
Hoop - New friends on Snapchat.
FastMeet: Chat, Dating, Love.
Spotafriend - Meet Teens App.
Vent - Express yourself freely.
SayHi Chat Meet Dating People.
Likee - Short Video Community.
Wink - make new Friends.
Addchat - Random Chat.
Meet24 - Flirt, Chat, Singles.
Wizz - Make new Friends.
Chatous - Chat with new people.
LiveMe – Live Stream & Go Live.
Itsme.
Tumblr.
Dubsmash - Videos for everyone.
Azar - Video Chat.
Meet4U - Chat, Love, Singles!
YouNow: Live Stream & Go Live.
Amino.
Funimate Video Editor & Maker.
Dubsmash - Create & Watch Videos.
TIYA-Social Entertainment Hub.
Pocket Chibi - Anime Dress Up.
Anonymous Chat Rooms, Dating.
Funimate Video Editor & Maker.
Bermuda Video Chat - Meet New People.
Snapchat.
MeetMe - Go Live, Chat & Meet.
Chat for Strangers, Video Chat.
Reddit.
Yubo : Make new Friends.
Kinkoo: Kinky, Fet BDSM Dating.
Anonymous Chat Rooms, Dating.
WhatsApp Messenger.
Gacha Studio (Anime Dress Up).
Discord - Chat, Talk & Hangout.
BIGO LIVE-Live Stream, Go Live.
Skout —Meet New People.
tango-Live Stream & Video Chat.
Kik Messaging & Chat App.
JusTalk - Video Chat & Calls.
Vent - Express your feelings.
Chat For Strangers - Video Chat.
CSL – Meet, Chat, Pla‪y & Date.
Chat & Date: Online Dating App.
Tinder - Dating New People.
F3 - Make new friends, Anonymous questions, Chat.
Plato: Games To Play Together.
KK Friends - Find Users & Chat.
Walkie-talkie – Communication.
textPlus: Text Message + Call.
Twitter.
Gacha Studio (Anime Dress Up).
My Talking Tom.
StarMaker-Sing Karaoke Songs.
Gacha Life.
Google Classroom.
GoFlirt Dating Chat.
KK Friends for IM Messenger, Usernames for Streak.
Spoon: Live Stream, Talk, Chat.
LiveMe Pro - Go Live Stream!
Pinterest.
Meet & Chat for Girls & Guys.
TextFree: Private Texting App.
Uplive-Live Stream, Go Live.
ASKfm: Ask Questions & Answer.
MVBit-Video Editor&Video Maker.
LINE PLAY - Our Avatar World.
Lomotif: Edit Video. Add Music.
Grindr.
Frim.
Moco - Chat, Meet People.
OmeTV – Video Chat Alternative.
Hily - Dating. Meet New People.
RandoChat - Chat roulette.
Zoom - One Platform to Connect.
Gachaverse: Anime Dress Up RPG.
ICQ Video Calls & Chat Rooms.
Chatrandom - Live Cam Chat App.
Free dating app & chat for young adults & teens.
Clover - Live Stream Dating.
Camsurf: Video Chat & Flirt.
Plenty of Fish Dating.
RandoChat App.
Zoomerang - Music Video Editor.
Facebook.
Bumble.
Frim: meet new people.
SayHi Chat - Meet New People.
Rave - Watch Party Together.
Microsoft Teams.
Gacha Club.
Connected2.me - Chat & Meet.
Hola - Make new Friends.
Fam - make new friends live.
Telegram.
Azar - Video Chat.
Signal - Private Messenger.
AmongChat - Voice Chat & Match.
Showme - Random video chat.
Chatio: Random Live Video Chat.
Tagged -Chill, Chat & Go Live!
ChatOften - Anonymous Chat.
Bumble - Dating & Meet People.
InMessage: Meet, Chat, Date.
Ok Dating App: Chat & Hook Up.
imo video calls and chat HD.
Flirtymania: Live Video Chat.
Hago- Party, Chat & Games.
KK Username Search for Friends.
Z: Make Friends on Snapchat.
Messenger Kids.
Nextdoor: Neighborhood Network.
Gaze - Video Chat.
GroupMe.
Text Me - Phone Call + Texting.
Camfrog: Live Cam Video Chat.
Local Dating - Meet New People.
Youtube.
Badoo - Dating. Chat. Friends.
imo plus.
Google Chrome.
Google Meet.
Viber.
Melon - Meet new people.
Fachat: Online Video Chat.
Military Dating App - MD Date.
Date in Asia - Hookup Asian Singles. Dating & Chat.
Yalla - Group Voice Chat Rooms.
Clubhouse.
Glow - Video Chat, Live Stream.
NewsBreak: Local News & Alerts.
Twenty.
FET: Kink & BDSM Dating.
Perfect Piano - Learn to Play.
Gopchat - anonymous voice chat.
Swiping - Make Friends.
WTF Pics.
Oasis - New Virtual World.
Hinge Dating App: Meet People.
B-Messenger Video Chat.
Talking Ben the Dog.
Video Star.
DateMyAge [TM] - Mature Dating 40+.
Google.
Tempo - Music Video Maker.
Fiesta by Tango.
Hookup & NSA Dating – Kasual.
TouchVPN - Fast VPN.
Upward: Christian Dating App.
JAUMO Dating App: Chat & Flirt.
Goodreads: Book Reviews.
Date-me - Free Dating.
Litmatch - Make new Friends.
LivU - Live Video Chat.
Hornet - Queer Social Network.
Galaxy - Chat Rooms & Games.
Hay - Meet & Live Chat.
V LIVE.
We Heart It.
WhatsApp Messenger.
KKFinder - Find Usernames.
Anonymous Live Video Chat-VJOY.
Video Saver PRO+ Cloud Drive.
tellonym - anonymous q&a.
NoName - Anonymous Chat Rooms.
Puffin Web Browser.
Playsee: Watch Videos & Reels.
Tamtam-messenger.
Google Meet (original).
Hay dos importantes curiosidades que vale la pena destacar, por un lado, la aparición de apps tan conocidas como Google Meet, Microsoft Teams, Viber o incluso apps de citas como Grindr, entre otras muchas más, que acumulan algún comentario de que no son adecuadas para niños.
Y, por otro lado, cabe destacar que la mayoría de los comentarios de que las apps son inapropiadas para los más pequeños de la casa son recogidas de las valoraciones que hicieron los usuarios en la App Store sobre cada app concreta. Hay bastante pocas de Google Play Store.
Son 182 apps peligrosas e inapropiadas para niños, aunque aquí no hablamos de utilidades peligrosas que deberías quitar por virus o malware, como sí existen otros casos. La recomendación es no instalárselas para que las usen, pero si no queda otra manera, lo mejor es que su utilización esté supervisada siempre por un adulto para darle un buen uso.
12 apps que no debes instalar en tu móvil