Acorn TV, una alternativa a Netflix para ver series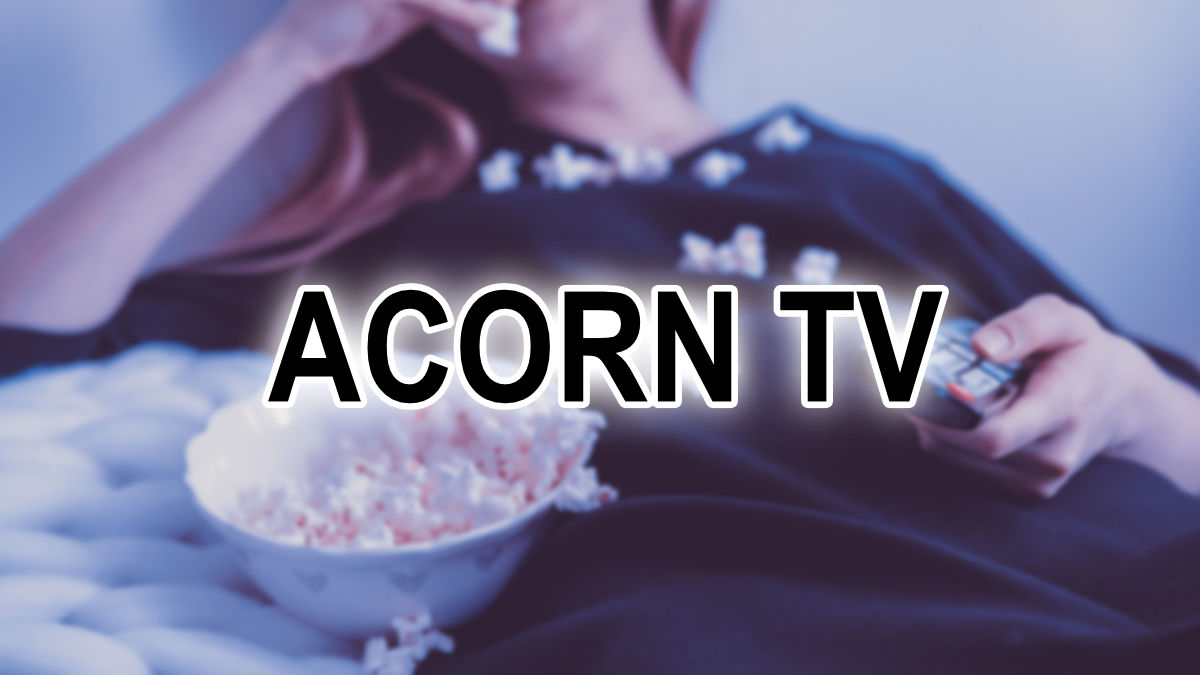 Probablemente habrás oído hablar de Acorn TV, pero si no es así deberías conocer que se trata de una alternativa a Netflix que dispone de varias series y está disponible desde hace varios años, aunque lo cierto es que no es una plataforma muy conocida entre el público.
Esto se debe principal a que no es una plataforma que se pueda contratar de manera independiente como Netflix, es decir, es como un servicio de streaming adicional que contratas a través de otra plataforma, en España a través de distintas opciones como verás ahora.
Por tanto, no podrías entrar en su web ahora y comprar una suscripción solo de Acorn TV, sino que previamente debes estar en alguna de las plataformas que permiten contratar Acorn TV para poder disfrutar de su contenido en series, que te adelantamos no son muchas.
9 plataformas para ver canales en streaming de forma gratuita
En Acorn TV encontrarás principalmente varias series británicas, irlandesas y de habla inglesa en general, normalmente con posibilidad de poner subtítulos o en versión doblada. Encontrarás series de drama, comedia, también de misterio, clásicos e incluso estrenos.
Catálogo de Acorn TV
El catálogo de Acorn TV está compuesto de series, y de muchas de ellas puedes encontrar incluso algunas temporadas, te vamos a mostrar todas las que puedes ver:
Queens of Mistery.
Midsomer Murders.
The Madame Blanc Mysteries.
Under The Vines.
The Truth Will Out.
Dalgliesh.
Blinded: Those Who Kill.
Public Enemies.
Miss Fisher & The Crypt of Tears.
Decline and Fall.
Scapegoat.
Adrian Dunbar´s Coastal Ireland.
Wreckers.
Three Raquin.
Janet King.
Agatha Christie´s Partners in Crime.
The Drowning.
The Heart Guy.
Small Claims.
The Gulf Season.
Agatha Raisin.
The Larkins.
My Life Is Murder.
Suspects.
Vera.
The Level.
The Way Back.
The Secret.
Discovering Britain.
Porterhouse Blue.
Fallen Angel.
Kingdom.
Jack Irish.
Murdoch Mysteries Christmas Special.
Manhunt.
Wisting.
Wild at Heart.
The Bone Detectives.
The Circuit.
Bed of Roses.
The Other One.
Liverpool 1.
Henry IX.
Monday Monday.
Monty Don´s Paradise Gardens.
Keeping The Castle.
The South Westerlies.
Diggin for Britain.
Cloudstreet.
The Schouwendam 12.
The Blue Rose.
White Teeth.
Care.
The Invisibles.
Anna Karenina.
The Ballroom Boys.
My Welsh Sheepdog.
Love My Way.
Civil War.
The Irish R.M.
A Place of Execution.
Strilking Out.
Bang.
Delicious.
The Farm Fixer.
Ladies of Letters.
Jack Taylor.
Close to The Enemy.
The Oldenheim 12.
Seachange.
Danger UXB.
Bloodlines.
Parents.
The Churchills.
Party Tricks.
Upper Middle Bogan.
Proof.
New Worlds.
Martin Clunes Islands of America.
A difficult Woman.
Boomers.
Trial & Retribution.
Darkness: Those Who Kill.
Doctor Finlay.
The Crimson Petal and the White.
The Hour.
The Murdoch After Show.
The Yorkshire Vet.
The Stalker´s Apprentice.
Mount Pleasant.
The Scarlet Pimpernel.
Wartime Farm.
Birds of a Feather.
Slings & Arrows.
Family Business.
Monarchy witch David Starkey.
The Secret History of the British Garden.
The Good Karma Hospital.
Worst Week of My Life.
A Suitable Boy.
Deep Water.
You, Me & Them.
The Silence.
The Governor.
The Big Breader Experiment.
The Real Prince Philip.
Ms. Fisher´s Modern Murder Mysteries.
Rome: Empire Without Limit with Mary Beard.
Pie in the Sky.
Murder Investigation Team.
Outlier.
Mr. and Mrs. Murder.
Thorne: Scaredycat.
Mount Pleasant.
And Then There Were None.
George Gently.
Acceptable Risk.
Bloodlands.
Tales of Irish Castles.
Mary Berry´s Country House Secrets
Restless.
Doc Martin.
Loch Ness.
Murdoch Mysteries.
Miss Fisher´s Murder Mysteries.
Deadwater Fell.
Foyle´s War.
Cuffs.
Whitstable Pearl.
The Mayor of Casterbridge.
The Sounds.
Hinterland.
Wire In The Blood.
Still Life: A Three Pines Mystery.
Single-Handed.
Rebecka Martinsson.
Keeping Faith.
The Sommerdahl Murders.
The Commander.
Capital.
Murphy´s Law.
I, Claudius.
Jericho of Scotland Yard.
Rebus.
Boomers.
Seachange.
Backstrom.
The Elen West Casebook.
Fingersmith.
Love hurts.
Line of Duty.
Winter: The Complete Series.
Lovejoy.
Hamish Macbeth.
Walking Through History.
The Beast Must Die.
The Indian Doctor.
The Cry.
Newton´s Law.
The Sindicate: All or Nothing.
Victorian House Arts and Crafts.
Monarchy with David Starkey.
Rake.
Upper Middle Bogan.
Lawless.
The Time of Our Lives.
The Rebel.
Last Love.
How to Murder Your Wife.
Mind Games.
Trial & Retribution.
Edward and Mary: The Unknown Tudors.
The Color of Magic.
Nothing Trivial.
The Circuit.
The field of Blood.
The Broker´s Man.
The Secret Agent.
The Genius of Roald Dahl.
Mayday.
Harry.
A Voyage Round My Father.
Wainwright Walks Coast to Coast.
Muse of Fire: A Shakespearean Road Movie.
Off the Beaten Track.
Barristers.
It Takes a Worried Man.
VE Day: Minute by Minute.
The Fragile Heart.
Turning Green.
Straight Forward.
Poldark.
East West 101.
Just William.
The Return.
East of Everything.
The Nest.
Law & Orde: UK.
Above Suspicion.
Hidden.
Thorne: Sleepyhead.
The Witnesses.
The Brokenwood Mysteries.
Victorian Farm.
Gold Digger.
Murphy´s Law.
Mystery Road.
One Lane Bridge.
McCallum.
Finding Joy.
McLeod´s Daughters.
Candice Renoir.
Finding Alice.
The Mystery of a Hansom Cab.
Jack Irish.
Blood.
Land Girls.
Shock and Awe: The Story of Electricity.
What to do When someone Dies.
Republic of Doyle.
A place to Call Home.
Code of a Killer.
The Agatha Crhistie Hour.
The Big House Reborn.
Single-Handed.
Rake.
London Kills.
No offence.
The Black Velvet Gown.
Agatha Raisin: The Quiche of Death.
She-Wolves: England´s Early Queens.
Detectorists.
Vexed.
800 Words.
A Taste of Italy.
The Strange Calls.
Jane King.
Kingdom.
Taken Down.
The Man Who Lost His Head.
Bomb Girls.
Doctor Finlay.
Love, Lies and Records.
Mr. Palfrey of Westminster.
A Model Daugther: The Killing of Caroline Byrne.
The Silence.
The Good Karma Hospital.
Digging for Britain.
Reggie Perrin.
No Offence.
Balthazar.
19-2.
Cold Call Season.
Agatha Christie's The Witness for the Prosecution.
Injustice.
The Hour: Sequel.
Highwaymen, Pirates and Rogues.
Alibi.
Victorian Farm.
The Time Of Our Lives.
The Wipers Times.
Lady Chatterley.
B&B.
Winter: The Killing Field.
Treasure Houses of Britain.
East of Everything.
In Deep.
Bomb Girls.
Belonging.
Agatha Christie´s Poirot: Super Sleuths.
Only foals and Horses.
The Wine Show.
Being Poirot.
Daddy´s Home.
Rosencrantz and Guildenstern Are Dead.
Prisoners' Wives.
Like Father Like Son.
Dominion Creek.
Pitching In.
Andrew Marr on Churchill: Blood, Sweat & Oil Paint.
Sensitive Skin.
The Family Farm.
Pride & Prejudice: Having a Ball.
The Badness Of King George IV.
Off the Beaten Track with Kate Humble.
Elizabeth I and Her Enemies.
Reggie Perrin.
The Flame Trees of Thika.
Love My Way.
The Slap.
Kidnap and Ransom.
Understanging Art: Baroque & Rococo.
Birds of a Feather.
Love Hurts.
Love & War.
Savile Row.
Anglo-Saxon Attitudes.
Ain't Misbehavin'.
Worst Week of My Life.
A stich in Time.
The Case.
Alexandria: The Greatest City.
Sando.
Cat Hospital.
The Attaché.
Penelope Keith's Hidden Coastal Villages.
Amber.
Prince Charles: Inside the Duchy of Cornwall.
Terry Pratchett's Going Postal.
Marvellous.
Caligula with Mary Beard.
The Boy with the Topknot.
Missing.
Growing up Gracefully.
Vintage Roads: Great & Small.
Vidago Palace.
Dear Murderer.
Narnia's Lost Poet: The Secret Lives & Loves of C.S. Lewis.
East West 101.
Sum of Us.
Run.
The Labours of Erica.
Coastal Railways With Julie Walters.
Heavenly Gardens.
1900 Island.
Together.
A Royal Tour of the 20th Century.
The Poison Tree.
Sheila Hancock: The Brilliant Brontë Sisters.
A Music Lover's Guide to Murdoch Mysteries.
Life Isn't All Ha Ha Hee Hee.
The Simple Heist.
Anzac Girls.
Amnesia.
Reunions.
Cómo ver Acorn TV
Si bien Acorn TV tiene página web oficial, a través de ahí no se puede contratar ni acceder al servicio vía web como, por ejemplo, plataformas como Pluto TV, Tivify, etc. No es un servicio abierto e independiente, solo podrás ver Acorn TV a través de los servicios de televisión de Vodafone y Orange TV (Orange TV y Vodafone TV) y de la plataforma de contenido de streaming de Amazon si cuentas con una suscripción de Amazon Prime Video.
Por tanto, tendrías que contactar con Orange y con Vodafone para contratar el servicio, o entrar en tu suscripción de Amazon Prime Video para hacerte con el servicio. Una vez contratado deberías poder acceder al servicio Acorn TV para poder explorar su catálogo de series. También puedes obtener más información sobre su contratación mediante los siguientes enlaces:
Precio de Acorn TV
Acorn TV tiene un precio de 3,99 €/mes en cualquier plataforma que lo contrates, es decir, a través de Amazon Prime Video, Vodafone TV u Orange TV, por lo que tendrás que abonar ese coste extra a tu factura por la plataforma para ver series británicas y en habla inglesa.
No ofrece una suscripción anual, así que el plan mensual es la única posibilidad de contratar la plataforma mediante los servicios a través de los cuales está disponible y que mencionamos en el párrafo anterior, otra cosa será cuando se pueda adquirir de manera independiente.
Alternativas a Acorn TV
Hay varias alternativas a Acorn TV, vamos a ver algunas de ellas.
Netflix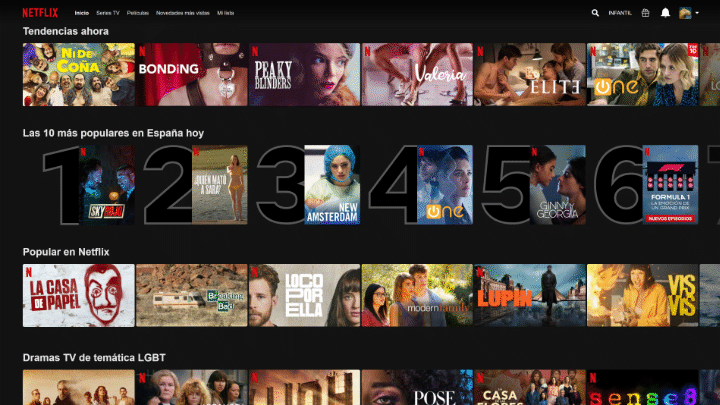 Si lo tuyo son las series, Netflix debe ser una de las primeras opciones a considerar, no como sustituto de Acorn TV, sino incluso como servicio complementario gracias a su extenso catálogo de series y también de películas, donde podrás también disfrutar de estrenos.
HBO Max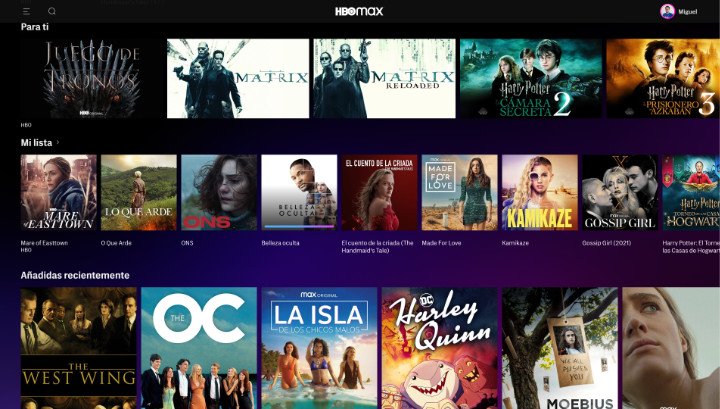 HBO Max es una reciente plataforma que aterrizó en España hace algunos, anteriormente se le conocía como HBO, pero lo cierto es que este cambio trajo algunas novedades. Por supuesto, HBO Max tiene un catálogo bastante interesante en cuanto a series y películas.
Rakuten TV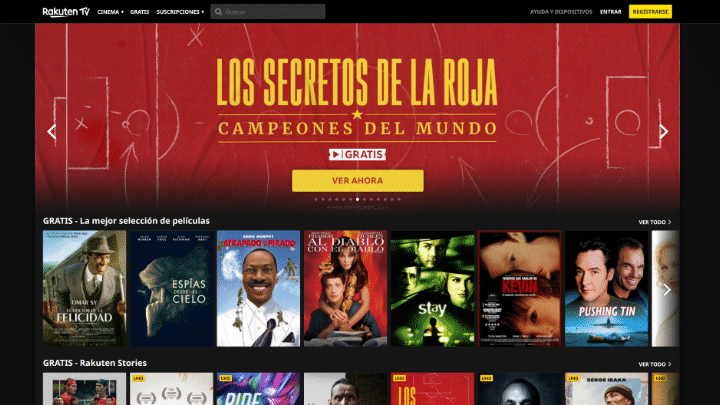 Rakuten TV también es una buena opción para ver series y películas, muchas de ellas son conocidas y están disponibles bajo demanda, puedes verlas cuando quieras. Podrás encontrar variedad de series sin tener que pagar nada, pero tienes disponible la suscripción o te puedes inscribir también mediante Starzplay.
Atresplayer Premium y Mitele Plus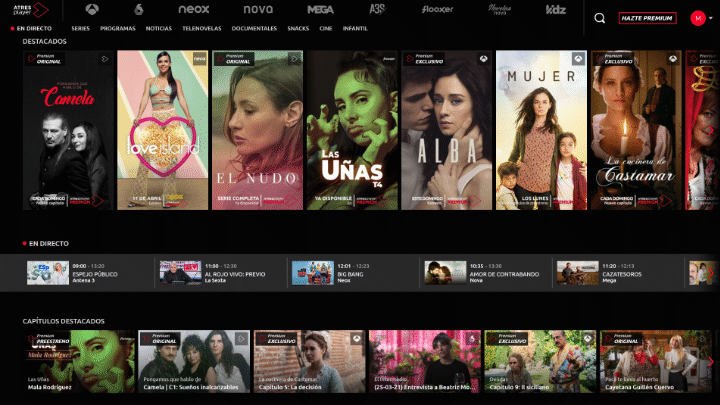 Si te gusta las series que aparecen en los canales de televisión Telecinco, Cuatro, Antena 3, Neox, Nova, Mega y alguno más, es probable que algunas de ellas las encuentres en Atresplayer Premium o Mitele Plus. Son plataformas que ofrecen contenido bajo demanda y entre las que también podría encontrar algunas series que no está disponibles en otro lado.
Luego tienes otras opciones muy distintas como Documentary Plus, que es considerado como el Netflix de los documentales o Pluto TV que también dispone de varios canales de series.
Como ves Acorn TV, más que una alternativa a Netflix, podría ser una plataforma complementaria como FlixOlé o similares ya que solamente ofrece pocas series, a diferencia que Netflix que tiene un catálogo mucho más amplio y se puede contratar de manera independiente.
Xiaomi Mi TV+: canales gratis en streaming en tu smart TV
En este artículo hay enlaces por los que recibimos una pequeña comisión por cada compra, pero esto no tiene coste extra alguno para ti. Esto no repercute en nuestras recomendaciones, que son siempre independientes y objetivas.