Todas las apps que no debes instalar y eliminar inmediatamente: son malware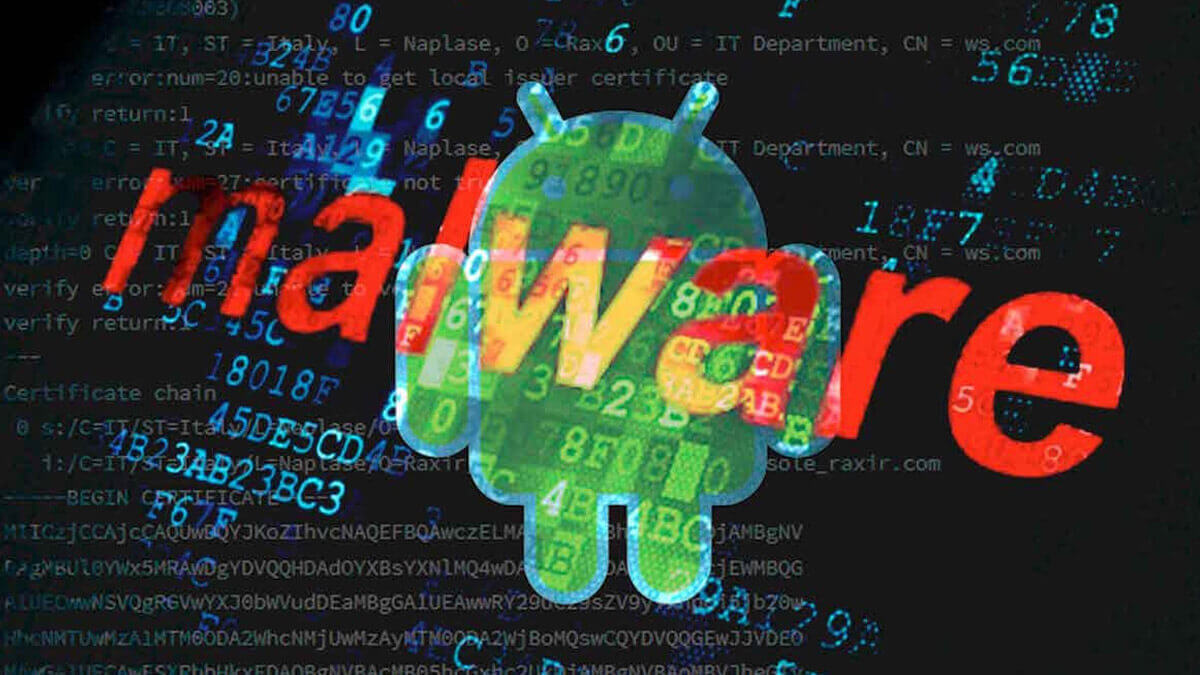 Si has detectado movimientos extraños en tu cuenta bancaria, tu móvil gasta mucha batería o está excesivamente ralentizado, lo más probable es que la ciberdelincuencia haya entrado en tu vida en forma de malware. Por ello, te interesa revisar todas las aplicaciones que no debes instalar, o eliminar inmediatamente en caso de que ya sea demasiado tarde.
Hay varias cosas que puedes hacer para evitar virus y malware al navegar por Internet, pero lo más probable es que en algún momento de tu vida hayas caído en las redes de la ciberdelincuencia. Especialmente, cuando hablamos de instalar sin querer alguna app perjudicial para tu dispositivo.
Hemos hecho muchos artículos sobre apps que debes desinstalar porque están plagadas de malware, un tipo de sistema operativo que tiene intenciones maliciosas. Por ello, ahora vamos a hacer una recopilación de todas las que hemos encontrado en los últimos meses, para que te resulte más fácil encontrar al causante de tus problemas.
Una pista suele ser que hayas visto cargos en tu tarjeta que tú no has realizado, el móvil funcione más lento de lo habitual, la batería se gaste mucho antes o el dispositivo en general tenga comportamientos extraños sin motivo aparente. Si es así, presta mucha atención, porque seguramente hayas instalado alguna de estas apps sin saber lo que realmente contenían.
Esto es lo que se cobra por crear un vídeo deepfake: hasta 20.000 €
Lista de apps que debes eliminar
Lucky Clover Bingo.
Jackpot King - Coin Pusher.
Owl Pop Maniam.
Daily Step.
Get Rich Scanner.
Star Quiz.
Lucky Jackpot Pusher.
Bank Bingo Slot.
Bingo-J.
Jelly Connect.
Mega Win Slots.
Pic Pro - AI Photo Enhancer.
PlayBox: Rewarded Play.
Mission Guru: Brain Boost.
Bubble Connect - Puzzle Match.
Novelah - Read fiction & Novel.
CashEM:Get Rewards.
VFly: Video Editor & Video Maker.
Biugo-video Maker & Video Editor.
Noizz: video editor with music.
InstaCash:Earn rewards.
Parking Inc. 3D.
Maya Merge.
Royal Dice Party.
ChipWin To 21: Merge game.
VibeTik.
Bingo Tour.
Coin Big Bang.
Gold Miner Coin Dozer.
Match Fun 3D.
SurveyKing - Earn from surveys.
Holiday Solitaire Party.
Step Counter: Keep Fit.
Survey Cash - Earn Easy Cash.
BitCoin Connect.
Mega Blast Tree.
Treasure Scanner.
Mega Coin Dozer.
TT Tube:Short Video.
Space Pop: Bubble Shooter.
Crazy Drop.
WOW Domino.
Cake Factory: Pop Match3.
Solitaire Arena.
Domino Master.
Royal Fishing Party.
Piggy Rush Slot.
Fruit BigBang.
Solitaire Go: TriPeaks.
Casino Royale: Wild Slots.
Coin Vibe.
Lucky Word Club.
Money Gun - Earn Money Easily.
Cashzine - Earn Money Reward.
Weather & Rewards - Real Money.
Witch Slots 2.
Fruit Drop.
Tick: Watch to Earn.
Bingo Joy.
Video Tube: Cash Back.
Digger Master - Casino Slots.
Trend Games.
Make Money & Earn Cash Rewards.
Bucksfir.
NovelFun.
PixMania: Ganhe Prêmios No Pix.
MemGuru.
Candy Gas.
Cash Prizes - Earn Rewards App.
Gamony : Make Money Everyday.
OhCash.
Youth Rewards - Cash App.
Fantasy Pusher.
Money Game - Win Real Cash.
Smart Walk.
Fizzo Novel - Reading Offline.
Mania Vegas Slots.
Tap Away 3D.
StepWin - Pedometer & Step Tracker.
Queen Match-Triple Tile Master.
Fast Wallet - Earn Mone Y& Games.
Lion Coin: The King of Rewards.
Reweize: Earn Rewards.
SWE Rewards "Swedswap".
Blitz Slots.
Water Puzzle Captain.
Money Tube: Video Player.
DigiWards.
Bitcoin Cash Giveaway.
Money Well: Play Game & Earn Cash.
Stars Coin.
Colo Chess.
Alaa Win Play.
Lucky Money - Real Money Games.
Puzzle Cash.
Jackpot bingo Slots.
Pop Rewards.
Play Tube.
Loto Scratch and Win.
MVBit - MV Video Status Maker.
Game Reward - Real Money Games.
WPHD - Wallpapers 4K.
Back File.
Photo Safe.
Home Security Camera.
Sport Quiz.
WL Soccer Events.
Liga - Play and Win.
Liga - Football Quiz.
Mobile Football Rules & Rights.
Bet Sports 888 World Football.
Egypt Anubis.
Pharaoh's Gold.
Cash Wave.
777 Diamond.
Forion Employment.
AFL Wallpaper Cool HD 4K.
Auto Refresh Any Website.
Fast Albanian Lek Converter.
Desdobramento Facil.
AU Result & Textbook Reg 17.
Al Amin's Care, CTG.
Russia 2018 Panini.
Connect Animals: Onet Kyodai.
Investors Hub (iHub) - Stock C.
Central Piedmont Comm College.
Class 3 Boo.
Amin Rostami.
Al Amin's Care, CTG.
Apyar All Kar Founddie.
AU Result & Textbook Reg 17.
Loterias Mais Fácil APK.
Tiedye Neon Weed Keyboard Theme.
Auto Web Page Refresher.
USSD Uzbekistan Mobiuz Uzmobil.
Al Amin's Care, CTG.
nSure Chat.
iKHfaa VPN.
Device Basics Plus.
PDF Reader – Edit & View PDF.
PDF Reader & Editor.
PDF Reader & Editor.
All Document Reader & Editor.
All Document Reader a Viewer.
File Recovery and Data Recovery.
File Manager.
GPTalk.
Happy Miner.
Robot 999.
SynthNet.
Fare Gamehub and Box.
Hope Camera-Picture Record.
Same Launcher and Live Wallpaper.
Amazing Wallpaper.
Cool Emoji Editor and Sticker.
Simple Note Scanner.
Universal PDF Scanner.
Private Messenger.
Premium SMS.
Blood Pressure Checker.
Cool Keyboard.
Paint Art.
Color Message.
Vlog Star Video Editor.
Vlog Star Video Editor.
Wow Beauty Camera.
Gif Emoji Keyboard.
Instant Heart Rate Anytime.
Delicate Messenger.
Currency Converter.
BatterySaverMobi.
L.Point con L.Pay.
Deslizar Brick Breaker.
Money Manager Gastos y Presupuesto.
TMAP.
Lotte Cinema.
Genie Music.
Cultureland.
Jugador GOM.
Megabox.
Puntuación en vivo. Puntuación en tiempo real.
Pikicast.
Brújula 9: Brújula inteligente.
GOM Audio – Música, sincronización de letras.
TV – Todo sobre video.
Guninday.
Artículo mania.
Lotte World Magicpass.
Bounce Brick Breaker.
InfiniteSlice Infinite Slice.
Norae bang.
SomNote: hermosa aplicación de notas.
Información del metro de Corea: Metroid.
GoodTVBible.
Happy Mobile Happy Screen.
UBhind: Mobile Tracker Manager.
Mafu Driving Free.
Chica cantante WorldCup.
FSP Móvil.
Grabadora de audio.
Catmera.
Cultureland Plus.
Simple Air.
Lotteworld Seoul Sky.
Snake Ball Lover.
Reproducir Geto.
Memoria Memo.
PB Stream.
Money Manager (Eliminar anuncios).
Inssaticon - Cute Emoticons.
ECloud.
SCinema.
Taquilla.
Acuario Lotteworld.
Parque Acuático Lotteworld.
Mapa T para KT, LGU+.
Número aleatorio.
Cargador AOG.
GOM Audio Plus - Música, sincronización.
Deslizar Brick Breaker 2.
Safe Home.
Chuncheon.
Fantaholic.
Cinecube.
TNT.
Bestcare Health.
InfinitySolitaire.
Nueva caja fuerte.
Billete.
Noticias TDI.
Eyesting.
TingSearch.
Krieshachu Fantástico.
Yeonhagoogokka.
Document Manager.
Coin track Loan - Online loan.
Cool Caller Screen.
PSD Auth Protector.
RGB Emoji Keyboard.
Camera Translator Pro.
Fast PDF Scanner.
Air Balloon Wallpaper.
Colorful Messenger.
Thug Photo Editor.
Anime Wallpaper.
Peace SMS.
Happy Photo Collage.
Original Messenger.
Pellet Messages.
Smart Keyboard.
Special Photo Editor.
4K Wallpapers.
Razer Keyboard & Theme.
Vlog Star Video Editor.
Funny Camera.
Cool Camera.
Creative 3D Launcher.
GIF & Emoji Keyboard.
Glow Camera.
Wow Beauty Camera.
Call Recorder APK.
Rooster VPN.
Super Cleaner - Hyper & Smart.
Document Scanner - PDF Creator.
Universal Saver Pro.
Eagle Photo Editor.
Call Recorder Pro+.
FixCleaner.
Just In: Video Motion.
Lucky Cleaner.
Unicc QR Scanner.
Bluetooth Auto Connect.
Driver: Bluetooth, WiFi, USB.
Bluetooth App Sender.
Mobile Transfer: Smart Switch.
X-File Manager.
FileVoyager.
Phone AID, Cleaner, Booster.
LiteCleaner M.
Big Keyboard & Home Screen.
Email Home - Email Homescreen.
Messenger Home - SMS Launcher.
Messenger Lite - SMS Launcher.
My Theme Home - Launcher with.
News Home: News Home Screen.
Social Home Widget and Launche.
Weather Home - Local Forecast.
Coloring Painting.
Advanced Cast Screnn.
Mind Message.
Shortcut Screen Mirroring.
Shortcut Screen Mirroring.
Seeks.
Safe VPN.
Wonder Time.
FitStar.
Smart Screen Mirroring.
WalkingJoy.
Simple QR Scanner.
Fake Notify - Calls, SMS.
Secret Photo - Video Hide.
Wave Theme & Launcher.
Effect Photo Editor.
Image HD Scanner.
Smart AI.
Cool Emoji Maker.
Star Launcher & Wallpaper.
Color-Relax.
Easy Painting.
Easy Translate.
Translation Manager.
Remix Live Wallpaper & Theme.
Super Cool Wallpapers.
Live Clock Wallpaper.
Pet Love & Deskpet.
Beauty Camera.
Ahora que ya sabes cuáles son todas las apps que no debes instalar en tu móvil, y en caso de que lo hayas hecho, te recomendamos que elimines lo antes posible. La mayoría de ellas se ubican en Google Play, la tienda oficial de Android, que siempre suelen ser carne de cañón para los ciberdelincuentes.
Cómo evitar el malware al comprar un reproductor Android TV